Kids Piano
Piano is amagical musical instrument that offers you a relaxing and soothing experience whether you are listening or playing yourself. There are numerous benefits that can be derived from piano learning for kids including brain development, relief from stress, co-ordination of body parts and many others. When kids are being taught playing piano at an early age, they develop varied skills and the piano lessons give them various behavioral and health benefits that would remain with them for a lifetime.
Children can benefit greatly form taking piano lessons. When kids begin to play piano, different areas of their brain are simulated. This is especially true as young children are developing their senses and piano playing can help to improve hand and eye coordination, focus and concentration.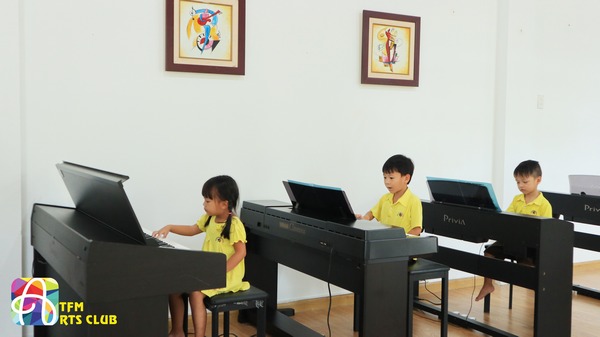 When kids begin to play piano, it enables them to express their emotions in to their performance. Playing out their emotions through this instrument would help them in relieving their stress out of their mind and body and will give them relaxation.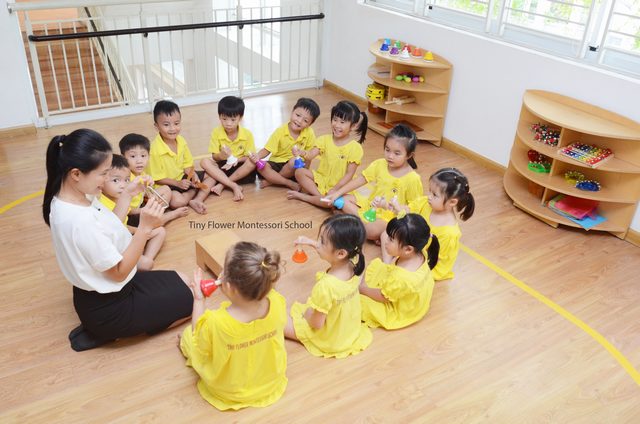 Not only that once they begin to play, you will witness a great deal of confidence in them and a sense of accomplishment that would raise their self-esteem.
Apart from all the physical skills and psychological development, learning piano gives you an improved personality and image.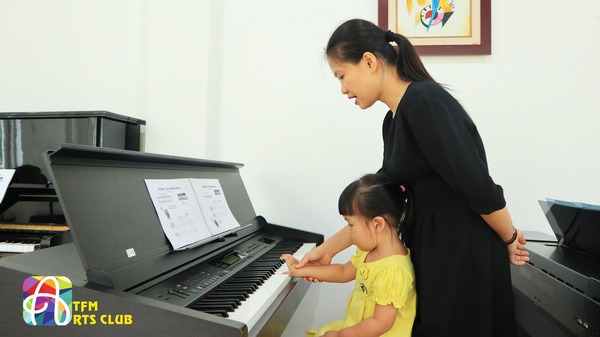 *For more information about this course please contact TFM Office.
---------------
After 2 courses of the Piano Kids Class, on 20 December 2019, our kids had successfully completed their first piano performance with the participation of their families and teachers.
[CLIP] Piano Kids Performance - Part 1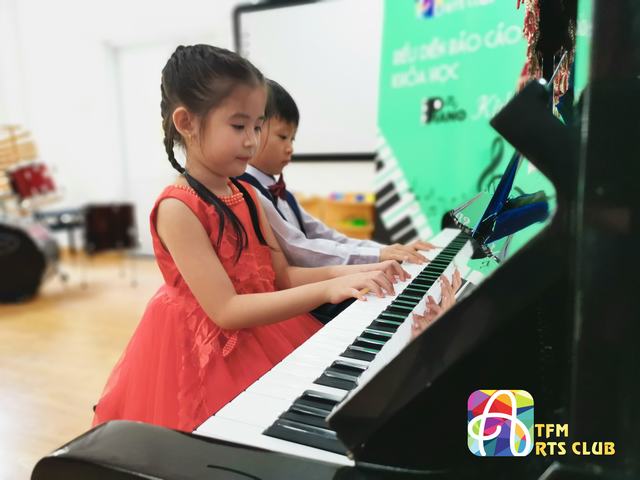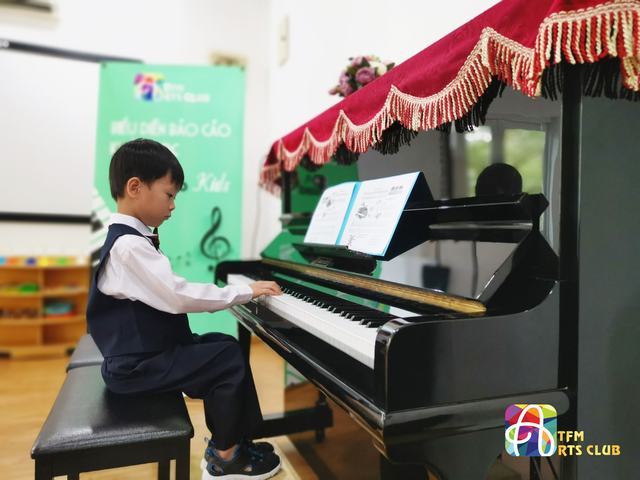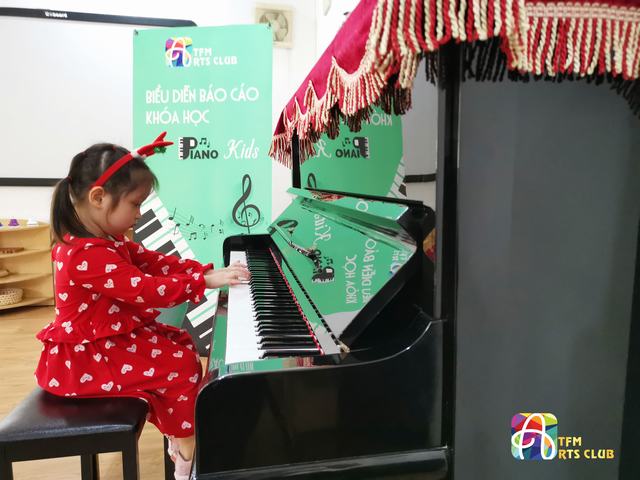 We will always remember the first days of the Piano Kids Class that marked their first steps to the journey of music. With the great passion and enthusiasm for Piano, today we can see that our kids have confidently completed their performance in front of their parents and teachers who are always care and love them unconditionally as well as support them in everything they do.
[CLIP] Piano Kids Performance - part 2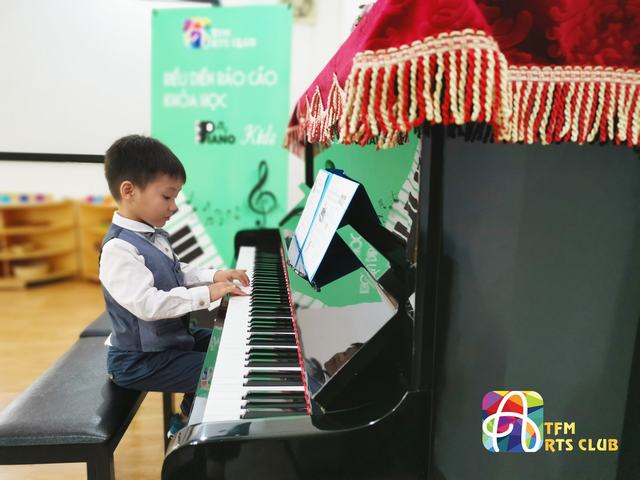 TFM Arts Club would like to express our sincere thanks to all parents for their trust and great support during the Piano courses at Tiny Flower Montessori School.
[CLIP] Parents shared their special feelings when attending the first Piano performance of their chi