Creative Painting
Painting can help the children communicate their emotions or feelings. Through the use of different colors, they can express themselves without the use of words.Painting allows children an educational opportunity that is also fun and exciting.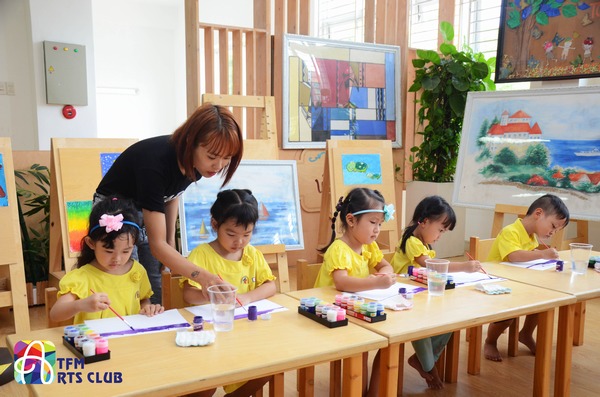 Creative Painting Class at TFM school
Painting with young children not only helps their creative development but it also stimulates their brain. Stimulating children's brain can also help other areas of their development.
Arts build confidence.  Because there is not just one right way to make art, every child can feel pride in his or her original artistic creations.
Out little artist at the Painting Contest for kids
Teacher-in-charge: